CRM/CX/CEM – Software and Applications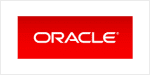 Only Oracle offers a complete and integrated CRM solution that breaks down silos to deliver a seamless customer experience across marketing, sales, commerce, service, social, and configure, price, and quote (CPQ). Whether deployed modularly to tackle specific business challenges or deployed as a comprehensive solution, Oracle's software approach enables your company to:
Provide cross-channel, consistent customer experiences using pre-built business processes that span silos
Integrate CRM with enterprise applications, providing connections throughout the buyer's journey and making operations more efficient
Leverage industry-specific best practices for competitive advantage and lower TCO
Truthlab's CXM platform orchestrates the collection and analysis of disparate customer data and instantly transforms it into actionable insights.  Our aim is to help companies win in the new Experience Economy by helping them to create better, more profitable customer relationships.
Truthlab's CXM platform enables companies to orchestrate the collection, analysis and storage of structured and unstructured data that is essential to delivering amazing experiences across the entire customer journey.
Excerpt (150 Words): Our proven solutions help B2B companies to deliver consistently amazing customer experiences that drive satisfaction, retention and advocacy.